Ministries We Partner With
"I will open the windows of heaven and pour out for you a blessing until it overflows" (Malachi 3:10).
"Declare His glory among the nations, His marvelous works and wonderful deeds among all the peoples" (Psalms 96:3).
"For the earth will be filled with the knowledge of the glory of the Lord, as the waters cover the sea" (Habakuk 2:14).
Outreach gives us an experience with God's purpose. And that purpose is spreading the Good News of Jesus in word and action to impact people in our community, country and the world. Outreach combines spiritual impact with social responsibility to embrace the truth of the Gospel, feed the hungry, cloth the naked and bring HOPE to the hopeless.
Contributions from Newpath help to sow into other ministries here in NC and around the world including:

King of Kings Ministries Israel (https://kkm.network/). King of Kings ministry is in Jerusalem and is Jesus centered with a focus on making disciples that reveal the truth of Jesus to Israel and the Nations. They are involved in planting congregations, establishing training centers, fostering unity in the Body of Christ and birthing local serving ministries.

MAOZ Israel Church (https://maozisrael.org/). Maoz Israel is a Messianic Jewish organization based in Tel Aviv, dedicated to reaching the lost in Israel. They
help the needy Messianic believers, train & provide opportunities for Israeli worship, publish books and literature for spiritual growth in Hebrew, support local Israeli congregations and share the Good News of Jesus to strengthen believers to be a powerful witness.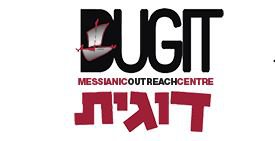 DUGIT Messianic Outreach Israel (https://dugit.org/). Evangelistic outreach center in the heart of Tel Aviv Israel which functions as a coffee shop and outreach center. Dugit provides a friendly environment where Israelis can hear about Jesus the Messiah and receive teaching. Dugit shares and teaches the gospel, provides a prayer room where they encourage locals and visitors to spend time praying and reach out to the poor and needy through the ministry of Distribution which supports families living below the poverty line.

EME Ministries Greece (https://emeministries.org/). Gail Stathis got together with other missionary friends to create EME, a mission resourcing agency through which, together, they could enable mission endeavors and present people with the Gospel of Jesus Christ in teaching and in practice, and to create viable, impacting communities of Christian faith in Europe & Middle East.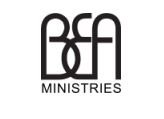 Brazilian Evangelist Association (https://www.beaministries.org/). BEA ministries is a unique mission agency that exists to partner with missionaries that have a calling and a specific vision for their ministry. They work primarily in the country of Brazil. Felipe & Laura Matias serve at an ABBA ministry called "Casa Semear" – a community center that provides programs and shares the gospel with children and teens living in the urban slums of Sao Paulo.

Missionary Companion Ministries Indonesia (https://missionarycompanionministries.org/). MCM is a missionary service organization whose goal is to facilitate ministry. They work to further the gospel of the Lord Jesus Christ in response to the Lord's command to go into all the world. They help get people to the front lines and keep them there through guidance, aid and companionship. Paul & Sue Floyd are our missionaries that live and work in Indonesia.

Elisha Vision (https://elishavision.com/). Les and Doreen Lawrence have a specific ministry to connect Jewish and Christian believers. They see a prophetic timing in God's last generation which brings Jews and Christians together as "One New Man" in Jesus. Their task is to help others see this prophetic merger
and understand what believers ought to do, thus participating in the fulfillment of His plan.

Shekinah Glory Ministry (http://shekinahgloryint.com/). Perry & Michelle Maison's ministry is to usher people into intimacy with the LORD and empower them to walk in their preordained destiny. Pastor Perry is a Kingdom Strategist and ordained minister. He is an author, a strong prophetic voice, and a prophetic intercessor to the body of Christ.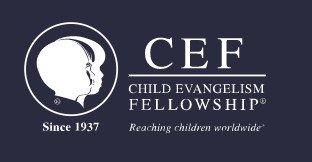 Child Evangelism Fellowship (https://www.cefonline.com/). Child Evangelism Fellowship is a Bible-centered organization composed of born-again believers whose purpose is to evangelize boys and girls with the Gospel of the Lord Jesus Christ and to establish (disciple) them in the Word of God and in a local church for Christian living.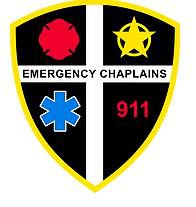 Emergency Chaplains (https://www.echap.org). Emergency Chaplains exists to turn those in crisis towards Christ. To accomplish this, they minister to law enforcement officers, medics, firefighters, and 911 communicators while working side-by-side with them to care for people in crisis.

Compassion International (https://www.compassion.com). Compassion International is a child-advocacy ministry pairing compassionate people with children living in extreme poverty to release the children from spiritual, economic, social, and physical poverty.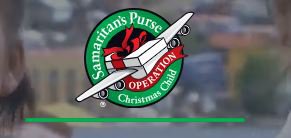 Samaritans Purse Operations Christmas Child (https://www.samaritanspurse.org/). The mission of Operation Christmas Child is to demonstrate God's love in a tangible way to children in need around the world. Through this project, Samaritan's Purse partners with the local church worldwide to share the Good News of Jesus Christ and make disciples of the nations.