Coming this Sunday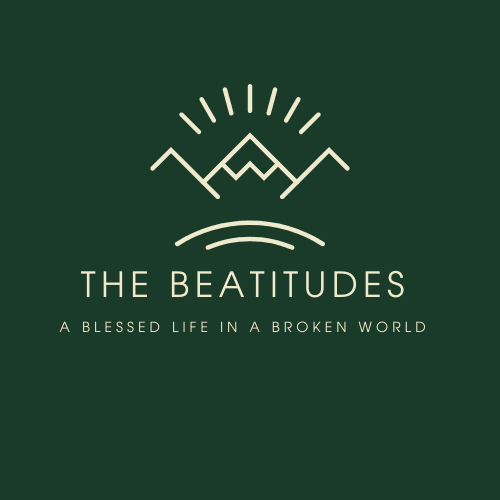 Sermon: THE BEATITUDES (Sermon on the Mount)
Blessings pronounced by Jesus which sum up his teachings on life and living as a child of God's kingdom.
Raleigh Campus: Matthew 5:7: "Blessed are the merciful, for they will be shown mercy".
Durham Campus: Matthew 5:5: "Blessed are the meek, for they will inherit the earth". Be sure to attend early this week at 10:00 am to hear Bill Andrews speak about Wheels for the World Ministry.
Newpath Durham Happenings
Online Broadcast
If you are unable to attend the Sunday service in person the video broadcast will be available on the Newpath Durham Facebook at https://www.facebook.com/newpathchurchdurham.
Service Time for Newpath Durham
Newpath Durham service time starts at 11:00 am. There will be praise, worship & fellowship from 10:00 - 10:40 am prior to the service so please join us if you can come early!
Global Impact Conference
The Global Impact Conference is coming up on October 31st at 11:00 am at the church.
Giving
There are several ways of giving to Newpath Durham. You can drop your check/cash in the offering bucket during or after the service or send a check to the office at the location below.
Outreach
Trinity Outreach: Trinity continues doing video visitations and bringing bibles to local and state prison facilities. The new Orange County Jail is scheduled to open in November praise the Lord. Trinity continues to receive calls from the state prison facilities along with calls from individuals who need help.
Wycliffe USA Bible Translators: Jim Dowsett was recognized by Wycliffe for his leadership and 30 years of serving in Bible Translation work.
Newpath Durham Service Location & Hours:
922 Ninth St.
Durham, NC 27705
Worship: 11:00am

Newpath Raleigh Happenings
Online Broadcast
If you missed the Sunday service the broadcast will be available on Sunday evenings after 7:00 pm on our website under Media along with the following social media sites:
Newpath Raleigh Facebook page: https://www.facebook.com/newpathraleigh
Newpath Youtube channel: https://www.youtube.com/channel/UCgsG87CDcsNA37W1TEQJP-g
Freedom Night - Oct 29th @ 7:00 p.m.
Join us for the upcoming Shekinah Glory Freedom Night. Pastor Perry will teach a life-changing message and there will be powerful prayer and ministry times. Meeting will be in person in the Raleigh church sanctuary.
Taste and See - Oct 24th @ 5:00 p.m.
Newpath will be hosting another Taste and See Event at the Raleigh church for those interested in knowing more about Newpath Church and to meet the staff. Please join us for an informative and fun time.
Anniversary Celebration - Nov 13th @ 3:00 p.m.
Newpath church will be having our 7 year anniversary celebration on Saturday November 13th starting at 3:00 pm at the church. We will have games and a chili contest with a service following at 5:00 pm to Worship together and to hear and remember all that God has done and what He is continuing to do. Please join in the celebration.
Community Outreach - Food Donations
Newpath has been blessed again this school season to partner with Baileywick Elementary School in providing food and hygiene donations to families in need on a regular basis. Since we began our partnership with the school this year through the summer break, Newpath has donated 43 full boxes of food items! All of the families are very appreciative and grateful for your generosity. Thank you!
Working with the Social Worker this fall, the following items have been identified as most needed. Please bring donations on Sunday and put them on the designated table in the foyer. Please check that food is not opened or expiring soon. Thank you for your serving heart!
FOOD: (unopened and not-expired)
Cereal (box or single servings)
Sugar
White Rice
Dried Garbanzo Beans
Dried Pinto Beans
Dried Lentils
Flour Tortillas
Corn Tortillas
Corn Oil
Saltine Crackers
Canned Tunafish
Canned Vienna Sausages
Ramen Noodles
Spaghetti
Pasta Sauce
Peanut Butter
Jelly
Juice Boxes or similar
SNACKS: (Individual servings)
AppleSauce
Fruit
Snacks
Goldfish
Cheese/Crackers
Takis
Popcorn
Oreos
OTHER
Laundry Detergent
Bath/Body Soap
Shampoo/Conditioner
Men's Ministry
The next men's bible study will be Tuesday, October 19th @ 7:00 p.m. in the sanctuary and will be every other Tuesday alternating with the women's bible study. Youth are invited to join the study. We will be doing a study by Tony Evans.
Women's Ministry
The next women's bible study will begin on Tuesday, October 26th @ 7:00 p.m. in the church sanctuary and will be every other Tuesday. We will be doing a study from the Esthers Arise movement called "Activating Esthers" by Nancy Knopp. We've heard very positive feedback about the study and we look forward to an exciting time together. Youth are invited to join the study.
SMALL GROUPS
Adult Bible Study with Rich Jackson
Sunday, September 12th and Monday, September 13th begins a small group book study of GENESIS and will be a chapter by chapter study.
Please join us Sunday and Monday nights. You will be with a wonderful group of loving Christians and will learn a lot! Study will be via ZOOM only.
Start time is 7:00 pm est. To learn more about the study you can contact Rich Jackson at (919)368-5029 or JRichardJackson411@gmail.com.
Small Group for the Arts
If you would like to join a group that is interested in the arts and are someone that wants to learn more about expressing yourself as a Christ follower please join us
every other Wednesday starting September 22nd at 7PM at the Hamza House. 1506 Nealstone Way, Raleigh, NC 27614
We will be reading "Imagine That" by Manuel Luz.
Why are we artists? How does God experience art? What is the artist's calling in relation to God, the church, and the world? Drawing from his experiences
performing Mozart, playing "dive bars", and leading worship and the arts in the church, author Manuel Luz seeks to answer the questions that artists often ask.
Laced with humorous and sometimes poignant anecdotes, Imagine That is a thought-provoking journey through the convergence of art and faith.
Luz has been a working musician, writer, pastor, and even amateur cartoonist for more than 40 years, and in Imagine That he lays out his case for a uniquely
Christian approach to the vocation of artist, using theologically rich and artist-friendly language. In the end, Imagine That affirms and equips Christian artists for
the special kind of ministry that only they can do.
Song of Solomon Life Group Study
"Preparation of the Bride", a study of the Song of Solomon by Bob and Rose Weiner.
Leaders: Roger & Tammy Adams/Host Anne Rogus
Begins: Monday October 4th at 7:00 pm and will meet every other week
For more information contact Roger or Tammy 919-601-3679
The Chosen Life Group Studies
There will be two life groups who are doing a study on the movie "The Chosen". Group members will watch an episode of "the Chosen" prior to the meeting and
then discuss when gathered together.
Leaders: Catherine Hardy & Amy Fariss
Begins: Monday October 11th at 7:00 pm and will meet every other week
For more information contact Catherine 619-857-8923 or Amy 919-539-5222
Leaders: Paul & Lu Meares
Begins: Thursday October 7th at 6:30 pm and will meet every other week
For more information contact Lu 919-523-5806
Intercessory Prayer
This faith filled prayer group meets for prayer on the 1st, 2nd and 3rd Friday of each month at 7:00 pm.
Leader: Debbie Moss 843-697-0323
Begins: Friday October 1st at 7:00 pm at Newpath Cafe
Newpath Youth
This Sunday the Youth will be back at the church for their meeting from 3:00 - 5:00 pm.
Children's Ministry
Children's Ministry (nursery through 5th grade) is OPEN! Check-in is 9:00-9:15 am in the foyer. We have installed a doorbell to be used for late arrival parents. Parents must use their tags to pick up their children. We will also have a new rocking chair room open where parents can soothe their infants.
PRE-Service P R A Y E R
Come join us in the CAFE at 8:15-8:45 a.m. for prayer before the service. We would love to have you come join in prayer and in spirit.
Giving
There are several ways of giving to Newpath Raleigh . You can drop your check/cash in the offering bucket during or after the service, send a check to PO Box 90984, Raleigh, NC 27675, give online at www.newpathchurch.com (click the Give link at the top of the home page, then click the Give Online Newpath Raleigh button) or download the CHURCHCENTER mobile app and give via your smart phone.
Newpath Raleigh Service Location & Hours
9225 Leesville Rd.
Raleigh, NC 27613
Café: 8:45-9:15am
Worship: 9:15am
Newpath Kids: 9:15am

NewPath Calendar
Check out the calendar below for the most up-to-date, new and recurring events, here at Newpath Church! Get connected. CLICK ON AN EVENT TO GET MORE DETAILS.