Sunday Service
This Sunday's in-person service is CANCELLED due to weather. Please tune in online.
Sermon Series - Dangerous Prayers
In a world where problems grow more and more complex and desperate, the need for prayer is rising. This series is designed to answer tough and honest questions about prayer. Why do some prayers always "work"? How important is faith when I pray? What if my prayers aren't answered? How does God want me to pray? How can I pray more effectively?
Join us on Sunday as we take a deep dive into different topics of prayer.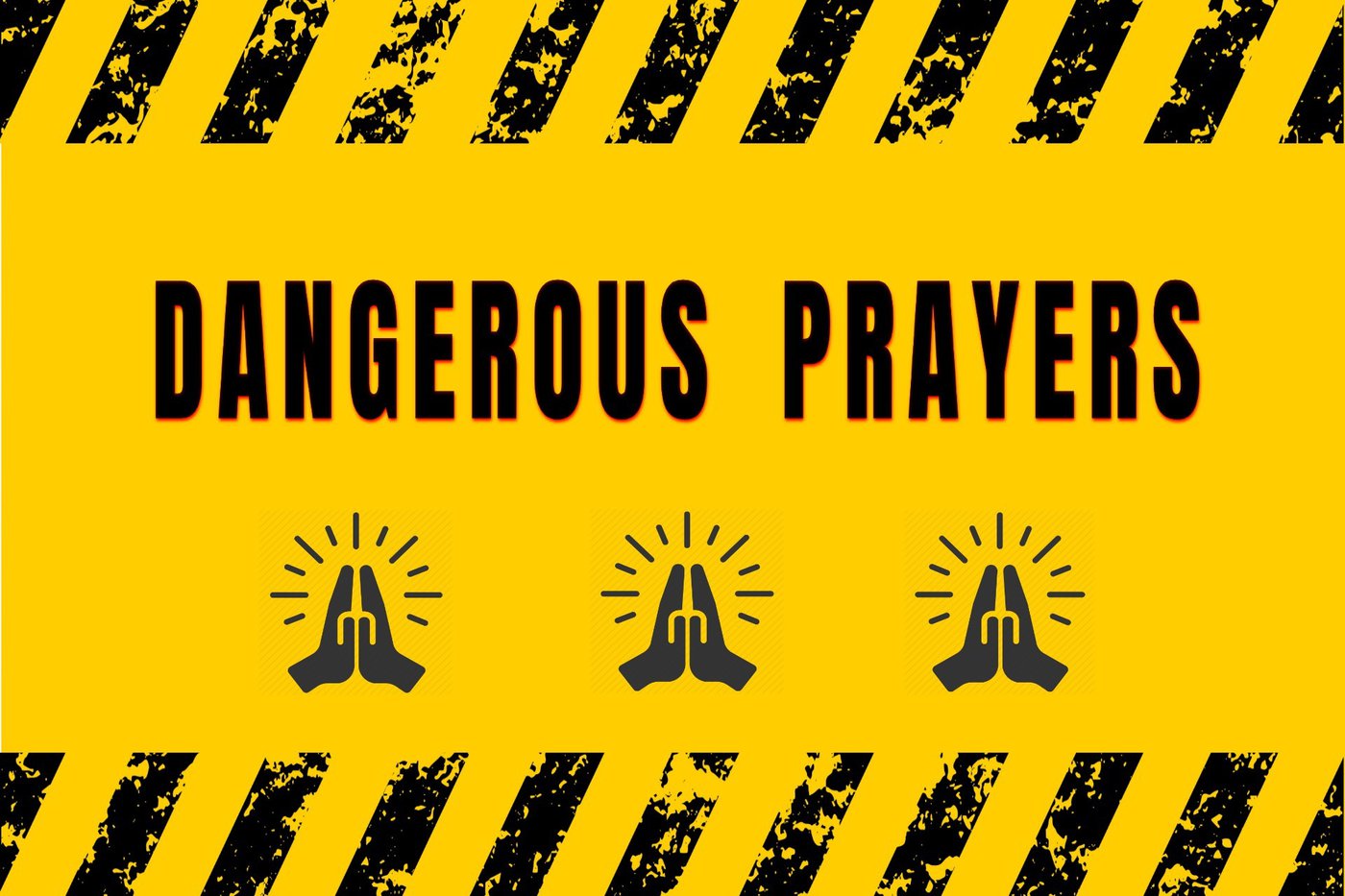 21 Days Prayer & Fasting: January 8th - January 29th
Newpath will be fasting for 21 days starting Jan. 8th and ending on Jan. 29th. This is for a season of focused prayer as a church family. We invite you to participate with us! Draw nearer to God and eliminate distractions for a spiritual purpose. Reset your soul for 2022!
Join us to celebrate the end of the fast on Sunday Jan. 30th in the cafe for prayer, coffee and donuts.
Raleigh Campus 8:30 am
Durham Campus 10:00 am
Newpath Durham Campus Happenings
Online Broadcast
If you are unable to attend the Sunday service in person the video broadcast will be available on the Newpath Durham Facebook at https://www.facebook.com/newpathchurchdurham.
Service Time for Newpath Durham
Newpath Durham service time starts at 11:00 am. There will be praise, worship & fellowship from 10:00 - 10:40 am prior to the service so please join us if you can come early!
Care Ministry Team
Newpath Durham is looking for volunteers to serve in a new Care Ministry team. This team ministers to people with food needs (i.e. home from the hospital, Covid-19) and those who have experienced a loss in the family (bereavement). Contact Beverly Goodrich for more information.
Scripture & Opening Prayer
Serving in 2021 for scripture and opening prayer is coming to an end. If you are interested in serving next year for either scripture reading or opening prayer please contact Mike McCrae at mike.mccrae641@gmail.com.
Giving
There are several ways of giving to Newpath Durham. You can drop your check/cash in the offering bucket during or after the service or send a check to the office at the location below. You can also give online at www.newpathchurch.com (click the Give link at the top of the home page, then click the Give Online button).
Newpath Durham Service Location & Hours:
922 Ninth St.
Durham, NC 27705
Worship: 11:00am

Newpath Raleigh Campus Happenings
Online Broadcast
If you missed the Sunday service the broadcast will be available on Sunday evenings after 7:00 pm on our website under Media along with the following social media sites:
Newpath Raleigh Facebook page: https://www.facebook.com/newpathraleigh
Newpath Youtube channel: https://www.youtube.com/channel/UCgsG87CDcsNA37W1TEQJP-g
Taste and See Dinner - January 23rd, 5:00 pm
Our next "Taste & See: Begin the Journey" dinner will be January 23 from 5:00-6:30 pm in the Café. If you know of anyone who is a newcomer to Newpath, please encourage them to attend. Also, if they haven't already done so, please ask them to complete a Connection card and drop it in the Tithe/Offering box so we can follow up. We want to make sure we order enough food. Pastor Jim's vision for this gathering is that a light supper will be provided for them to "Taste". Then, there is a time for them to "See" (or meet) the Pastors and Staff by asking questions. Thus, the "Taste and See" is a basic introduction to our wonderful Staff, the church ministries, and the first step of their journey with the Newpath Church family.
Super Bowl Party - February 13th, 5:30 pm - Half time
Newpath is planning on having a Super Bowl party on Feb. 13th starting an hour prior to kickoff. We will broadcast the game on the big screen tv's in the sanctuary and cafe. Bring a dish to share and we can fellowship, eat, and watch the game together!
Freedom Night - February 25th 7:00 pm
Pastor Perry will be resuming Freedom Night on the last Friday of the month starting on February 25th. Please join us as it will be a great night of worship and teaching.
Newpath Youth - Sunday 3:30 pm - 5:30 pm
No youth meeting on Sunday January 16th.
Community Outreach - Food Donations
Thank you to all of our Newpath Church families who participated in the Christmas Angel Tree. As a result of your generous giving, we will be delivering 15 more boxes of food, laundry detergent, body wash/soap and shampoos plus two bags of gently used winter scarves, hats, mittens to the Baileywick Social Worker to give to the families in need. This makes a total of 30 boxes (15 before Christmas and 15 more this week). Thank you for your contributions!
FOOD: (unopened and not-expired)
Cereal (box or single servings), Sugar, White Rice, Dried Garbanzo Beans, Dried Pinto Beans, Dried Lentils, Flour Tortillas, Corn Tortillas, Corn Oil, Saltine Crackers, Canned Tunafish, Canned Vienna Sausages, Ramen Noodles, Spaghetti, Pasta Sauce, Peanut Butter, Jelly, Juice Boxes or similar
SNACKS: (Individual servings)
AppleSauce, Fruit, Snacks , Goldfish, Cheese/Crackers, Takis, Popcorn, Oreos
OTHER
Laundry Detergent, Bath/Body Soap, Shampoo/Conditioner
SMALL GROUPS
Men's Bible Study
The Newpath Men's Ministry spring semester is fast approaching! Make plans to join us every other Tuesday night at 7:00 pm beginning January 25th. The psalmist declared, " How good and pleasant it is for brothers to dwell together in unity." In the place of unity, God commands His blessings and pour out His Spirit."
Women's Bible Study
The Newpath Women's Ministry spring semester will be here before you know it! Make plans to join us every other Tuesday night at 7:00 pm beginning February 1st. The study will be shared shortly.
We are excited to announce that there is a "free" Esthers Arise Workshop & Intersession Day that Newpath women are invited to attend. This is a day for women to come together, worship and pray for revival in America and the nations. It will be held on February 5th from 10:00 am - 4:00 pm. Workshop will be at the New Day Church, 705 Liberty St., Martinsville VA. Morning coffee and lunch will be provided with event registration. Let's carpool together and make a day of it!
Register at: https://www.esthersarise.org/events
Adult Bible Study with Rich Jackson
Join our small group book study of GENESIS. It is a chapter by chapter study and wonderful fellowship. Please join us Sunday and Monday nights. You will be with a wonderful group of loving Christians and will learn a lot! Study will be via ZOOM only.
Start time is 7:00 pm est. To learn more about the study you can contact Rich Jackson at (919)368-5029 or JRichardJackson411@gmail.com.
Small Group for the Arts
If you would like to join a group that is interested in the arts and are someone that wants to learn more about expressing yourself as a Christ follower please join us
every other Wednesday starting September 22nd at 7PM at the Hamza House. 1506 Nealstone Way, Raleigh, NC 27614
We will be reading "Imagine That" by Manuel Luz.
Why are we artists? How does God experience art? What is the artist's calling in relation to God, the church, and the world? Drawing from his experiences
performing Mozart, playing "dive bars", and leading worship and the arts in the church, author Manuel Luz seeks to answer the questions that artists often ask.
Laced with humorous and sometimes poignant anecdotes, Imagine That is a thought-provoking journey through the convergence of art and faith.
Luz has been a working musician, writer, pastor, and even amateur cartoonist for more than 40 years, and in Imagine That he lays out his case for a uniquely
Christian approach to the vocation of artist, using theologically rich and artist-friendly language. In the end, Imagine That affirms and equips Christian artists for
the special kind of ministry that only they can do.
Song of Solomon Life Group Study
"Preparation of the Bride", a study of the Song of Solomon by Bob and Rose Weiner.
Leaders: Roger & Tammy Adams/Host Anne Rogus
Begins: Monday October 4th at 7:00 pm and will meet every other week
For more information contact Roger or Tammy 919-601-3679
The Chosen Life Group Studies
There will be two life groups who are doing a study on the movie "The Chosen". Group members will watch an episode of "the Chosen" prior to the meeting and
then discuss when gathered together.
Leaders: Catherine Hardy & Amy Fariss
Begins: Monday October 11th at 7:00 pm and will meet every other week
For more information contact Catherine 619-857-8923 or Amy 919-539-5222
Leaders: Paul & Lu Meares
Begins: Thursday October 7th at 6:30 pm and will meet every other week
For more information contact Lu 919-523-5806
Intercessory Prayer
This faith filled prayer group meets for prayer on the 1st, 2nd and 3rd Friday of each month at 7:00 pm.
Leader: Debbie Moss 843-697-0323
Begins: Friday October 1st at 7:00 pm at Newpath Cafe
Children's Ministry
Children's Ministry (nursery through 5th grade) is OPEN! Check-in is 9:00-9:15 am in the foyer. We have installed a doorbell to be used for late arrival parents. Parents must use their tags to pick up their children. We will also have a new rocking chair room open where parents can soothe their infants.
PRE-Service P R A Y E R
Come join us in the CAFE at 8:15-8:45 a.m. for prayer before the service. We would love to have you come join in prayer and in spirit.
Giving
There are several ways of giving to Newpath Raleigh . You can drop your check/cash in the offering bucket during or after the service, send a check to PO Box 90984, Raleigh, NC 27675, give online at www.newpathchurch.com (click the Give link at the top of the home page, then click the Give Online button) or download the CHURCHCENTER mobile app and give via your smart phone.
Newpath Raleigh Service Location & Hours
9225 Leesville Rd.
Raleigh, NC 27613
Café: 8:45-9:15am
Worship: 9:15am
Newpath Kids: 9:15am

NewPath Calendar
Check out the calendar below for the most up-to-date, new and recurring events, here at Newpath Church! Get connected. CLICK ON AN EVENT TO GET MORE DETAILS.