Coming this Sunday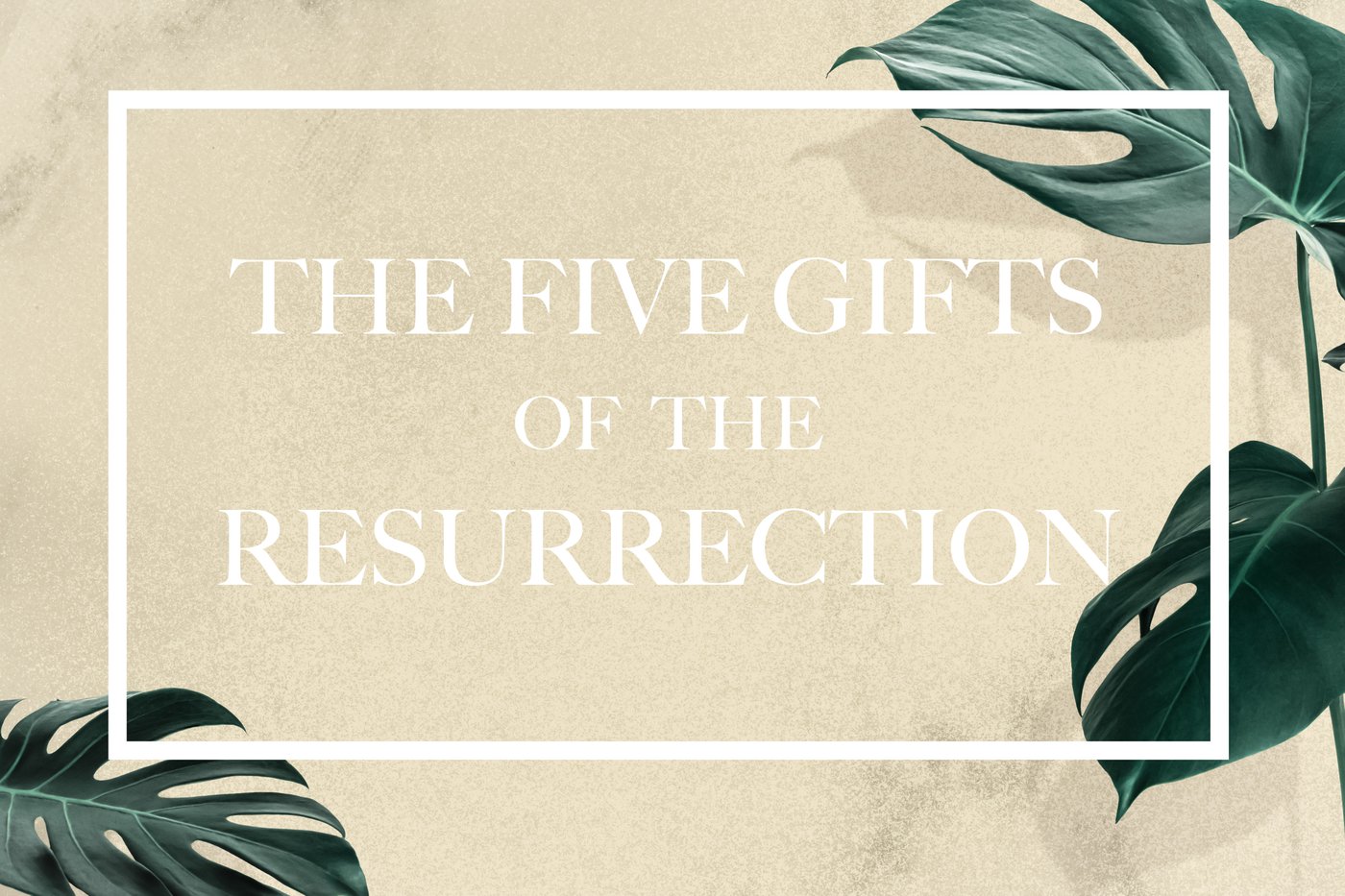 Living in Light of the Resurrection
1 Corinthians 15
Jesus is risen! But practically speaking, what difference does it make in our daily lives? That is the subject at hand this Sunday.
My prayer is that we would see the risen Jesus as the answer to our deepest needs and greatest longings. I don't see a conflict between a God who lives to glorify his worth and a God who lives to satisfy my heart's desire. As John Piper so eloquently states, "God is most glorified in me when I am most satisfied in him." The greatest news in all the world is that God has designed a universe in which God's God-centeredness is the foundation of my infinite joy. Come prepared to enter into your Father's joy!
- Pastor Robin
ANNOUNCEMENTS
Newpath Youth
Youth Group is back on!!!
Bring your youth and meet us Sunday from 3:00PM- 5:00PM at the church building. We can't wait to see you there!
Baptism
Join us Sunday April 18th for a celebration of Baptism. If you are interested in being baptized please let us know by emailing your name and contact information to info@newpathchurch.com. It would be a great time to surrender your life in faith and obedience to God!
Children's Ministry
Children's Ministry (nursery through 5th grade) is OPEN! Check-in is 9:00-9:15 am in the foyer. We have installed a doorbell to be used for late arrival parents. Parents must use their tags to pick up their children. We will also have a new rocking chair room open where parents can soothe their infants.
Men's Ministry
The next Men's Ministry will be on Tuesday April 20th @ 7:00 pm at the church. We meet every other Tuesday opposite the women. Men will delve into Pastor Perry's new study called "The Seven Pillars of Christ-Like-Ness." The pillars are intimacy with the Father, understanding our identify in Christ, Jesus' character, our relationship with the Holy Spirit, our relationship with the word of God, our relationship with one another and our lifestyle of faith.
Women's Ministry
Join us at the church this Tuesday evening at 7:00 pm (we meet every other Tuesday) . We are doing a 7-session study on the Prophet Elijah taught by Priscilla Shirer. Books are available on the Lifeway.com website or Amazon. Check out Priscilla's video on the Lifeway.com page: https://www.lifeway.com/en/product-family/elijah-bible-study.html.
We will go through the journey through the life and times of the prophet Elijah to discover how the fire on Mount Carmel was forged in the valley of famine. And how the emboldened, fiery faith you desire is being fashioned by God in your life right now.
CHURCH NEED
If anyone has a Refrigerator that needs a new home, in working order, the church is need of one! Please contact us at info@newpathchurch.com.
The maximum dimensions are:
36" Width
70.5" Height
30.5" Depth
Virtual Community Prayer Night, Third Wednesday of each month
Join us on April 21st from 8:00-9:00 pm for our next Virtual Community Prayer Night. Everyone is welcome. We encourage you to invite your friends and neighbors regardless of where they live. Contact Cindy for more information and to receive the zoom information at cindydomanowski@gmail.com.
Adult Sunday School
Join us online Sunday evening @ 7:00pm or Monday evening @ 7:00 pm to continue our study on Genesis. Contact cindydomanowski@gmail.com if you are not involved and would like to join one of the sessions. It is a sweet time to fellowship and study the word together.
Life Groups
Get connected to a group! We all need to stay connected, share the word and have fellowship with each other. Some groups may meet in person and some continue to connect using Zoom conferencing. If you would like to join a life group please email Pastor Robin at robin.phillips15@gmail.com. Life Groups are meeting bi-weekly. We welcome new friends!
Giving
There are several ways of giving to Newpath church. You can drop your check in the offering bucket during or after the service, give online at www.newpathchurch.com (click the Give link at the top of the home page, then click the Give Online button) or download the CHURCHCENTER mobile app and give via your smart phone.
Service Location & Hours:
9225 Leesville Rd.
Raleigh, NC 27613
Adult Sunday School: Sunday & Monday 7:00pm (online)
Café: not open yet
Worship: 9:15am
Newpath Kids: 9:15am
Newpath Calendar
Check out the calendar below for the most up-to-date, new and recurring events, here at Newpath Church! Get connected. CLICK ON AN EVENT TO GET MORE DETAILS.